The Beginning to Current ~ Overview
2020 has been quite the year! The pandemic causing delays and adjustments to just about everything, and especially public events. One such event that was effected was the Extreme Mustang Makeover for California. It was supposed to be held between the dates of April 24-25 (pick up days) to the competition days August 7-9th. 
When Trainer Monica O. Krause was chosen to participate in this event, it was during the beginning stages of the pandemic. The previous dates for the makeover had then been given the status of TBA. For two months it wasn't known if where or when the competition would take place, until finally the trainers were given notice that it would be continued as a virtual event. 
The 100 days to work with the wild horses would begin on July 17-18 (pick up days) and end for the trainers to submit their virtual competition videos on October 30th. Here is the event hosts website https://extrememustangmakeover.com/events/los-angeles/
The actual online event will take place as a watch party on Facebook.  
     The 2020 California Extreme Mustang Makeover will take place virtually this year, on Facebook!
     Join us to watch trainers compete

for $25,000 in cash and prizes by showing the trust they've built with untouched wild horses over the past 100 days. Competitors will demonstrate their progress in a handling and conditioning class, a pattern class, and a trail class. Then, the Top 10 adult competitors will compete in a Freestyle Finals performance on Saturday, November 14.
     All adult horses will be available to the public through an online auction hosted by Champion Horse Sales. The auction will be open November 11 – 14, and interested buyers must apply to bid online before November 13. Don't miss out on the opportunity to own a talented mustang!"
The Facebook schedule is as follows:
Wednesday, November 11, 2020
Youth Handling Class Video/Results
Adult Handling Class Video/Results
Thursday, November 12, 2020
Adult Pattern Class Video/Results
Youth Trail Video/Results
Friday, November 13, 2020
Youth Freestyle Video/Results and Overall Results
Adult Trail Class Video/Results and Adult Top 10 Reveal
Saturday, November 14, 2020
Adult Freestyle Video/Results and Adult Overall Results
Sunday, November 15, 2020
Luna's LIVE YouTube Updates
UMA Students Need Your Support!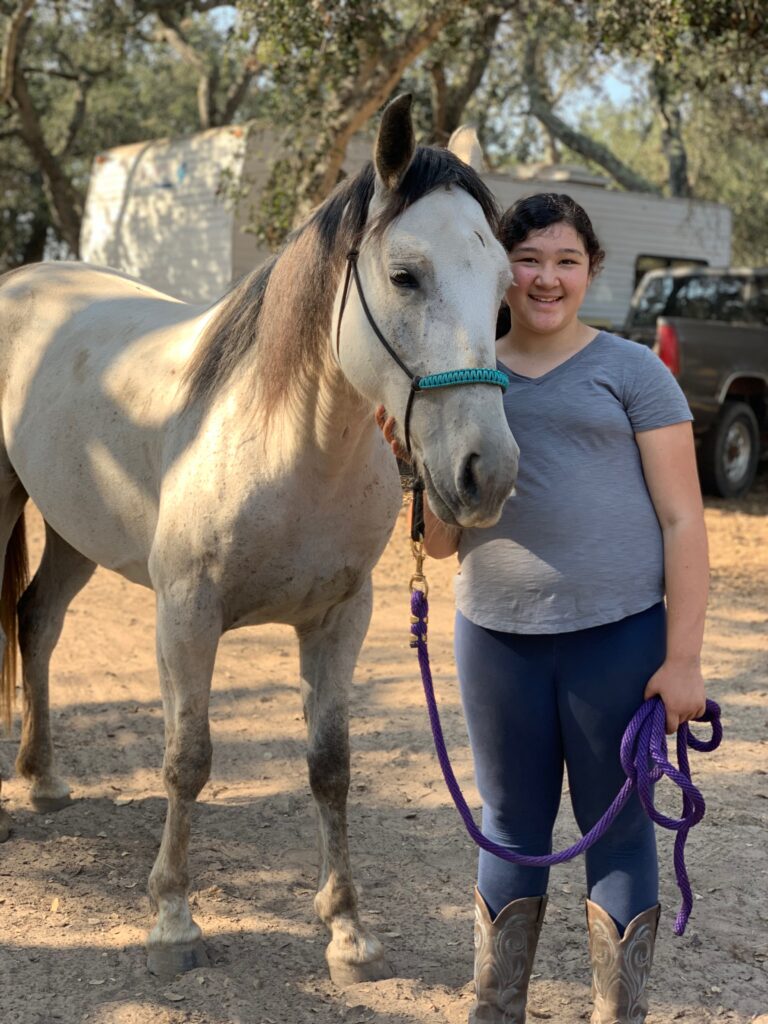 United Mustangs of America is organized and ran by EMM trainer Monica O. Krause. There she has students that have gotten to know and be a part of Luna's development in becoming a riding horse. The students have fallen in love with Luna and are currently working hard at raising funds to hopefully place a winning bid on Luna so that she will continually be loved and enjoyed by all the students. Please consider helping UMA students reach their goal.