We are United Mustangs of America!
47,000+ wild horses are waiting to be adopted from BLM holding corrals in 10 western states. Our mission is to create homes for these mustangs. We adopt them from the BLM and train them ourselves.
Our coach Monica O. Krause is dedicated to our development in horsemanship. She believes that learning how to train wild horses makes great horseman.
Come learn and work with our rescued Mustangs. These lucky horses are a few that have found a home. If you love horses, come see the mustangs.
OUR MISSION
Train wild horses and learn horsemanship in the process.
WHY
To empower people and get mustangs out of BLM holding facilities into qualified homes.
HOW
We pick out one lucky mustang from the Ridgecrest BLM holding facility to become part of our mustang family.
WHAT
Education that makes a difference. One mustang at a time. We have a mustang at our education center where you can learn hands on how to train a horse from wild to mild.
EVERYONE
We also have Monica's trained mustangs to learn basic horse handling and riding.
Become part of the solution! Call Coach Monica O. Krause today! 805.709.4663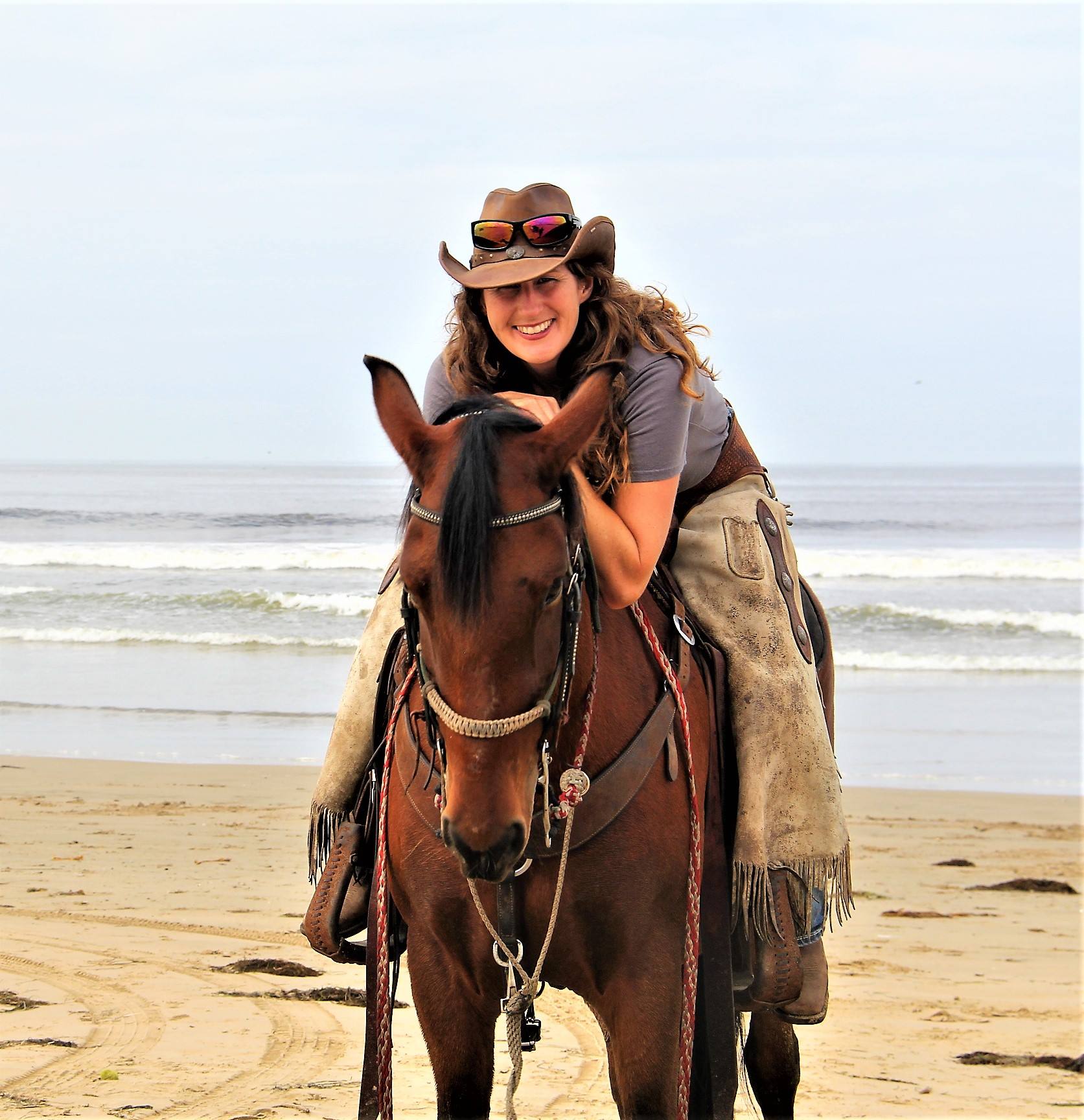 In 2006, when I first heard of, and adopted my first mustang from the BLM, I saw many unknown, beautiful, and healthy untamed horses.
Fourteen years ago, I took it upon myself, with my first mustang, Juno, to learn how to train a horse. Before then, I could win jumping rounds and gallop 40 miles an hour along the coast line, but I never put a first touch or first leg on a horse.
At the time, I could not find and individual specifically available for teaching the art of taming wild horses, in which, I could seek instruction from. I wanted to know the fundamentals on how to train a horse. But who could teach me?
Right now, there are many many mustangs waiting for us to step it up and take it upon ourselves to gain the knowledge, skill and wisdom to train them to be our partners.
I no longer want to see people disempower themselves by taking an untrained horse to a trainer to do it for them. This approach will only empty their bank account and ensure the myth of 'problem horses'.
Empower yourself! Invest in you rather than just the horse. Learn horse handling science and horsemanship. It is ultimately up to you to bring out the best in the horse!
It is my mission to duplicate what I know in you. Without you,  all 50,000 +/- wild horses will not find a home with humans. With your power and commitment, I will guide and teach you along the way. The horses and I need your help. I believe in you. Lets do this!"
Sincerely,
Monica O. Krause
P.S. World class horsemanship applies to all horses and disciplines.
• Mustangs need homes
• Learn Horse Handling Science
• Have fun with fundamentals
• Embrace world class horsemanship
• Train your own mustang